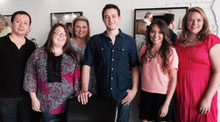 July 2014 was the fourth anniversary for SALON 110.  The entire month was a celebration with our "31 Days-31 Winners" Giveaway.  Winners were chosen from those who had services scheduled in the salon or were active participants on our salon's Facebook page.  Winners received free services: cuts, highlights, manicures, massages, brow waxings, and free salon hair products.
We capped off our anniversary month with a July 31st Open House with more winners chosen from those who attended our special event!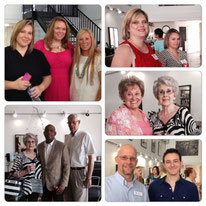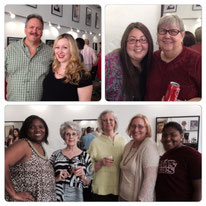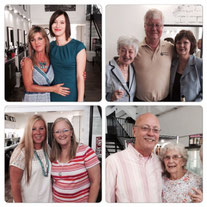 SALON 110 was named Hillsboro's 2014 Business of the Year at the annual Hillsboro Chamber of Commerce Banquet.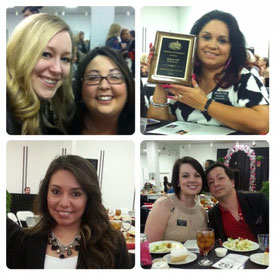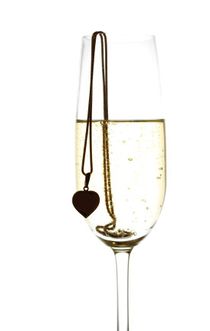 November 2013 Event
Bubbles and Baubles
Champagne and Lia Sophia Jewelry
Monday, November 25
5:30 P.M. Come & Go
This was an open Invitation to all Clients, Family and Friends 
of the SALON 110 team to stop by on Monday the 25th, beginning at 5:30 P.M., for a glass of champagne or other beverage and view a beautiful selection of Lia Sophia Jewelry. 

It was definitely a night of bubbles and baubles!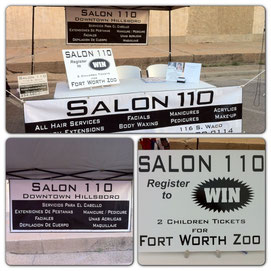 SALON 110 was well represented at The Whitney, Texas Pioneer Days in October 2013.  Hundreds of people received our new salon flyer and appointments were made for salon services with new clients met through the event booth that day.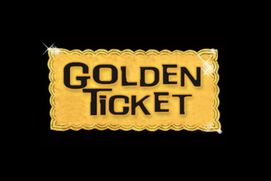 All salon clients with services performed during the month of September, 2013, were entered into a drawing for a Professional Chi Blow Dryer! 
Congratulations to the winner!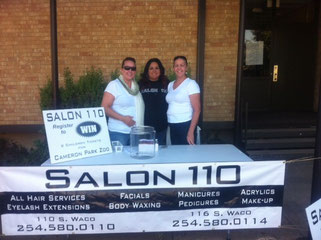 SALON 110 supported the 2013 Itasca, Texas School Fair with FREE Haircuts by Stylist Monika Rhea and Event Giveaways!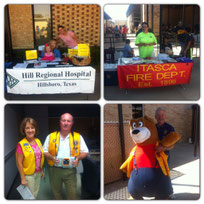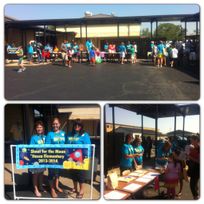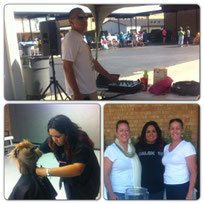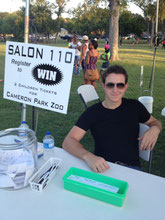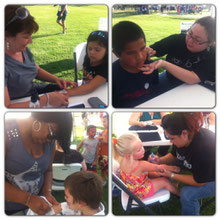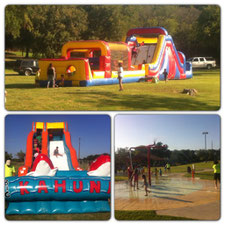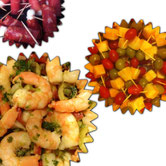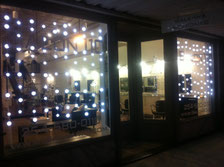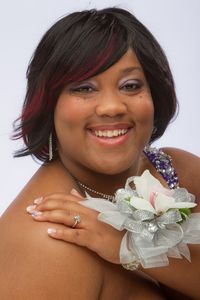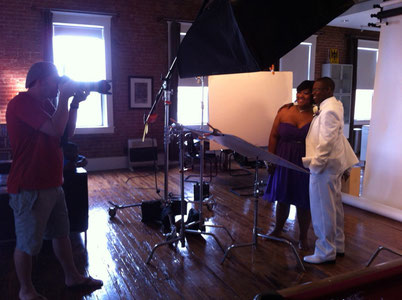 SALON 110 interviewed four deserving local seniors and chose Charlyse Hickman to be thesalon's 2012 Prom Princess.  although all four candidates were offered a complimentary prom hair-do and makeup application, Charlyse was transformed into a Cinderella from head-to-toe!
Charlyse's Acrylic Nails, Pedicure, Hair, Makeup, Eyelash Extensions and Jewelry were provided by SALON 110.  The beautiful Prom Gown and alterations were a generous gift from Jessica Kapavik of JoAnn's Bridal in West and a stunning orchid corsage was a gift from Ashlea Sparks of Main Florist in Hillsboro.  Her evening shoes were from an employee of The Outlets of Hillsboro and Benjamin Asher Photography of Hillsborocompleted the package with a photo shoot for our Prom Princess.
Our goal was to reward someone who worked hard at their studies, was a good example to other students, has beautiful personality traits, but may have been unable to attend her prom in this fashion without a helping hand.  Congratulations, Charlyse Hickman!
SALON 110 celebrated its 2nd Anniversary throughout July, 2012!
Local station KHBR Remote was at our Salon Location
Friday, July 13th   
For "Spin the Wheel for Prizes" from KHBR
Everyone Registered for the Salon's Giveways!
The SALON 110 Team hosted a booth at Itasca's May 5th Cinco de Mayo
celebration and featured all the salon services available for Cincearneras!
Other members of the salon team were responsible for all parking at Hillsboro's May 5th Triathlon.
SALON 110 hosted a Premier Jewelry Party
Thursday, March 8th at 7PM
Saturday, December 10th, Hillsboro author Katharine Matthys visited SALON 110 from 10AM until 1PM signing copies of her new cookbook, "Food That Brings Us Together". Recipe samples were served.  Copies of her cookbook are now available at The Hillsboro Antique Mall for only $29.95.
SALON 110 had a booth at the 
Whitney Pioneer Days 
Saturday, October 1st!
We're happy to enlarge our market
into the Whitney area!
All Day Event!
Saturday, September 17th, 2011
KENRA & SEXY HAIR CONCEPTS
Product Representatives were in
SALON 110 to demonstrate new products,
visit with salon clients and discuss all hair
related issues.  The Grand Prize Winner of 
the day's drawing received a $120 prize!
The ANNEX of SALON 110 Nail Salon opened in July 2011!
Past Events:
Jewelry Show Premier Designs
March 25 & 26, 2011
The WEDDING SHOW at SALON 110 
Sunday, February 20th, 2011 1-5PM
Wedding Show participants included:
Benjamin Asher Photography   469.358.4537
www.BenjaminAsher.net   Owner, Benjamin Bowman
JoAnn's Bridal 254.826.5715
www.JoAnnsBridalAndFormal.com Owner, Jessica Kapavik
Wedding Design Group 254.582.2774
www.WeddingDesignGroupTx.com   Owner, Terri Crawford
Country Czech Bakery   254.580.2898
Hillsboro   Owner, Linda Sulak
K Printing, Co.   254.580.3221
Hillsboro   Owner, Lesley Johnson
Motives Cosmetics and Skin Care   206.799.1021
SALON 110, Hillsboro    Coordinator, Shari Hoffman
All Services of SALON 110
Hair Stylists, Estheticians, Massage Therapist & Body Waxing Expert
               THE PROM SHOW at  
Sunday, February 13th, 2011     1-5 PM
Our Salon Location: 110 South Waco Street in Downtown Hillsboro
*Open to the Public     *No Admittance Fee
Show featured Hair, Make-Up, Photography, Prom Dresses, Corsages & Jewelry!
On Saturday, December 18, 2010, the salon team provided make-overs to those who attended the Hillsboro Junior Sesame League's Christmas Dance.  The package included a special hair style, make-up application and model-like mini-photo session and 8x10 photo from Benjamin Asher Photography. 
Saturday, Sept. 25, 2010, was Hillsboro's downtown Miss Cotton Pickin' Fair Pageant.
The stylist/make-up artist team of SALON 110 provided hair and make-up services for the
pageant contestants.  The salon was available as the pageant contestants' lounge for the
entire day.  Refreshments and snacks were provided.
SALON 110 hosted their Chamber of Commerce Ribbon Cutting on Monday, July 12, 2010
and the Chamber's Business After Hours Party on Thursday, July 29, 2010.  Thanks to all
of the many that attended both events, making them a huge success!